Vind uw naam
Vind de vrije domeinnaam die bij u wensen past
---
Bouw een website die het waard is om te bezoeken
---

---
Een website is een visite kaart van uw naam of bedrijf, om bezoekers te krijgen en te houden moet uw website interesant zijn voor de bezoeker. Zorg er dan ook voor dat de informatie die te lezen valt duidelijk en overzichtelijk op de website geplaatst is een plaatje of foto om iets te verduidelijken is een pre.
Teksten die te lezen zijn moeten zelf geschreven en dus uniek zijn, dan heeft u uw bezoeker iets te bieden en zal de bezoeker blijven lezen.
---
De domeinnaam bij uw website.
---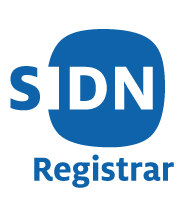 ---
De domeinnaam is een belangrijk onderdeel van uw website, wij willen u graag helpen met het zoeken naar domeinnamen die nog vrij zijn. U bent vrij om de domeinnaam te registreren bij uw eigen registrar, uiteraard hopen wij dat u ons ook een kans wilt geven om uw domeinnaam te registreren bij ons RSquare
RSquare kan op elk onderdeel uw ontzorgen, van alleen de domeinnaam of met hosting erbij tot een compleet pakket van website ontwerpen en onderhouden.